In my Drawing for Animation class at CCA, for our final we were asked to do a concept for either a video game, graphic novel, movie, or tv series. 
I teamed up with my friend Babak Sadaat and decided to create a video game concept. 
One of my responsabilities was to fully design the backgrounds for the game levels. 
The major theme of the game, was that each level contained a major human emotion that was affecting it. In this level the human emotion is
Grief. 
I decided to make this level more intreseting, instead of the level being in an already sad and dark enviroment, I chose to pick a location that is commonly known as beautiful, soothing, and happy. 
I picked a tropical island, and with the help of the following process I was able to turn it into a sad gloomy level.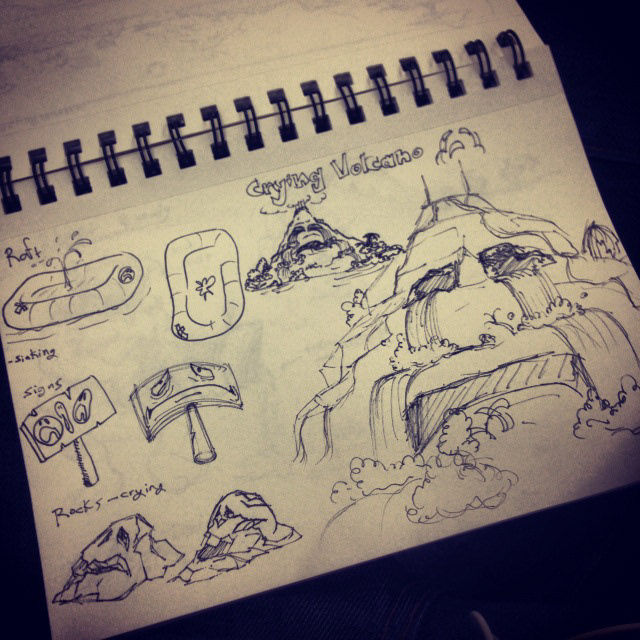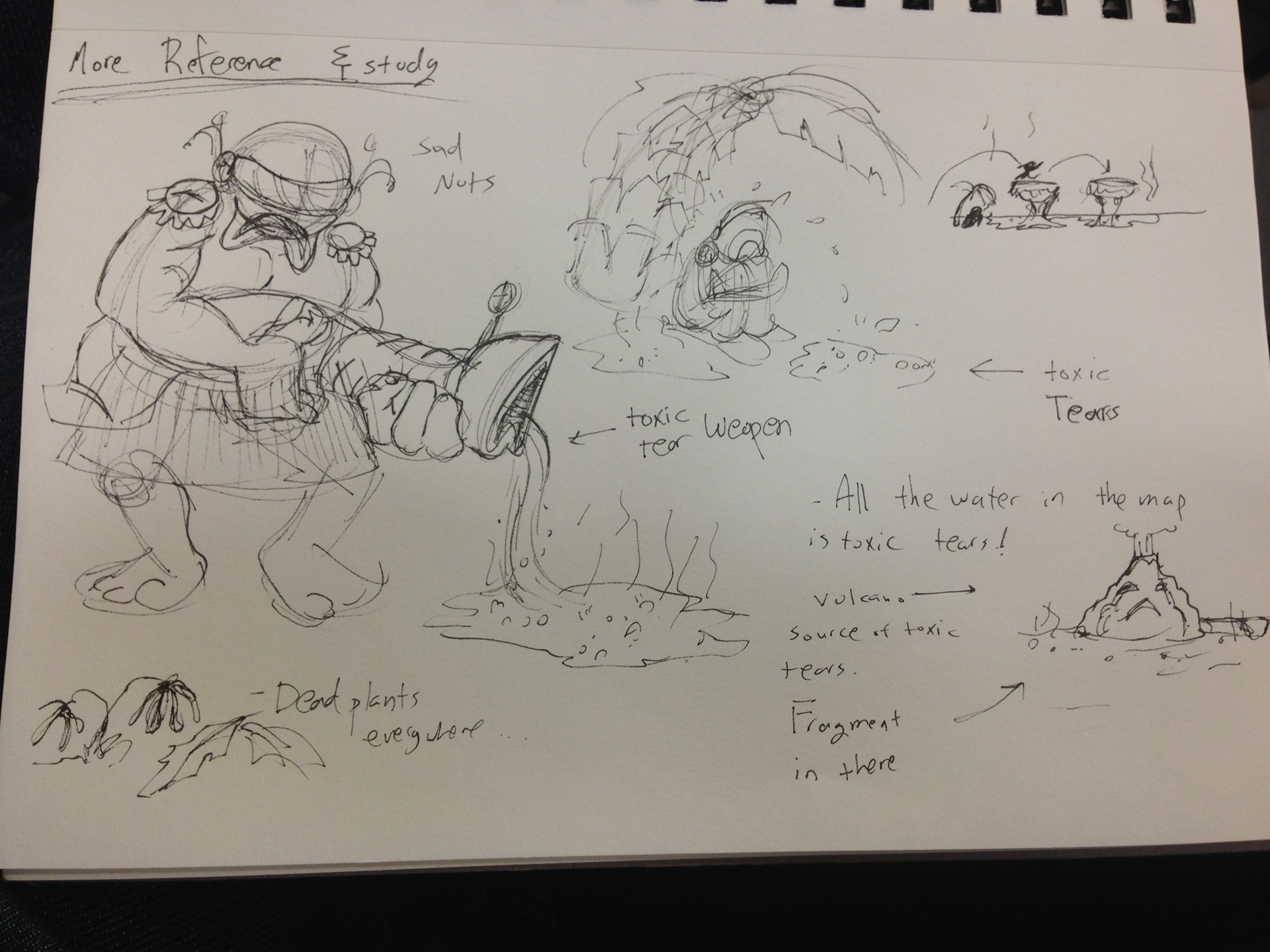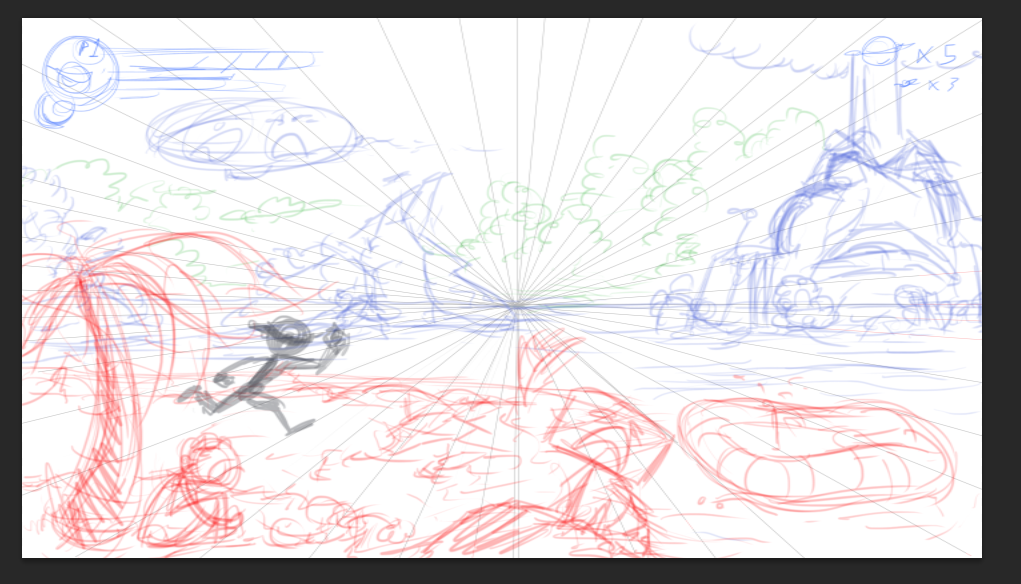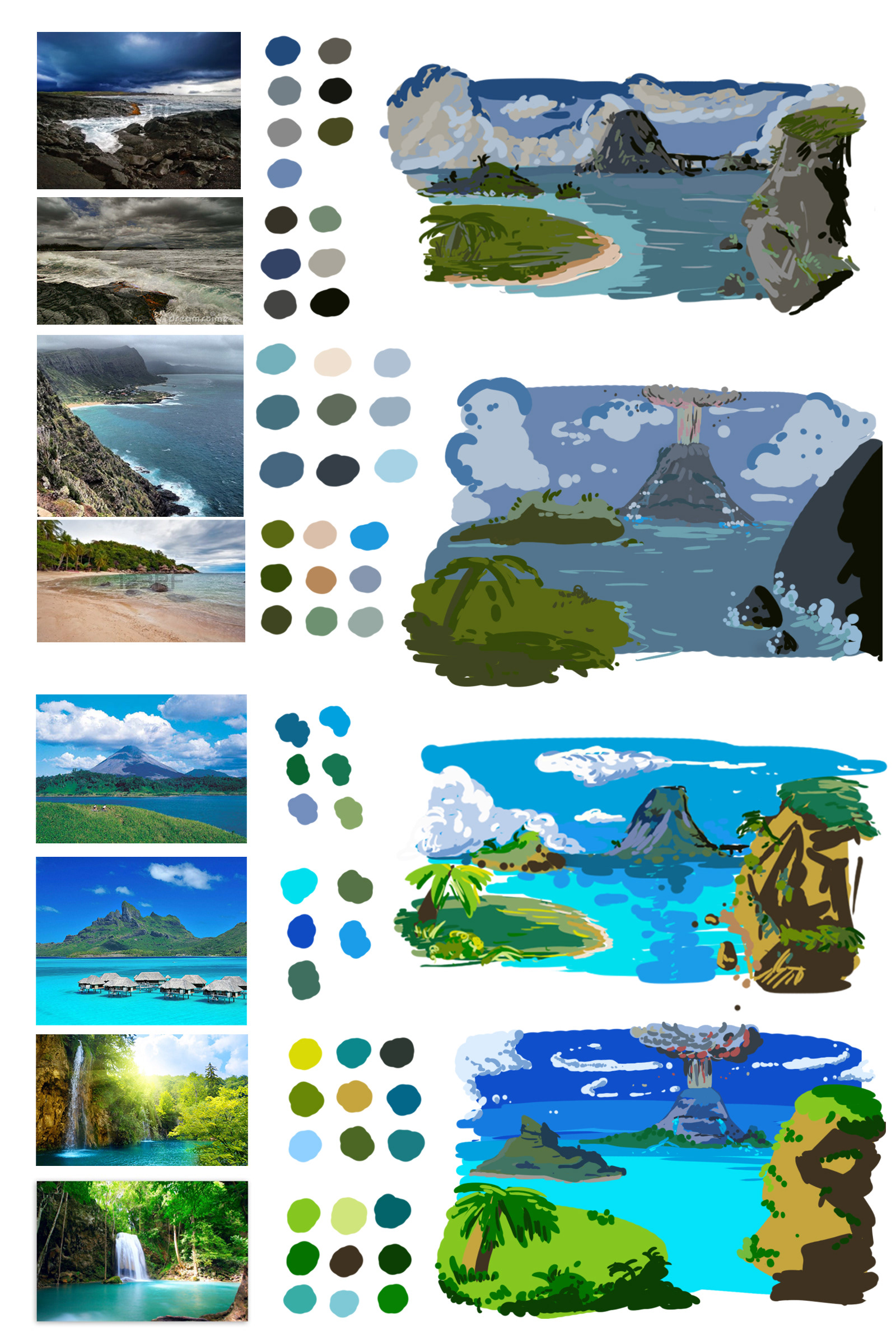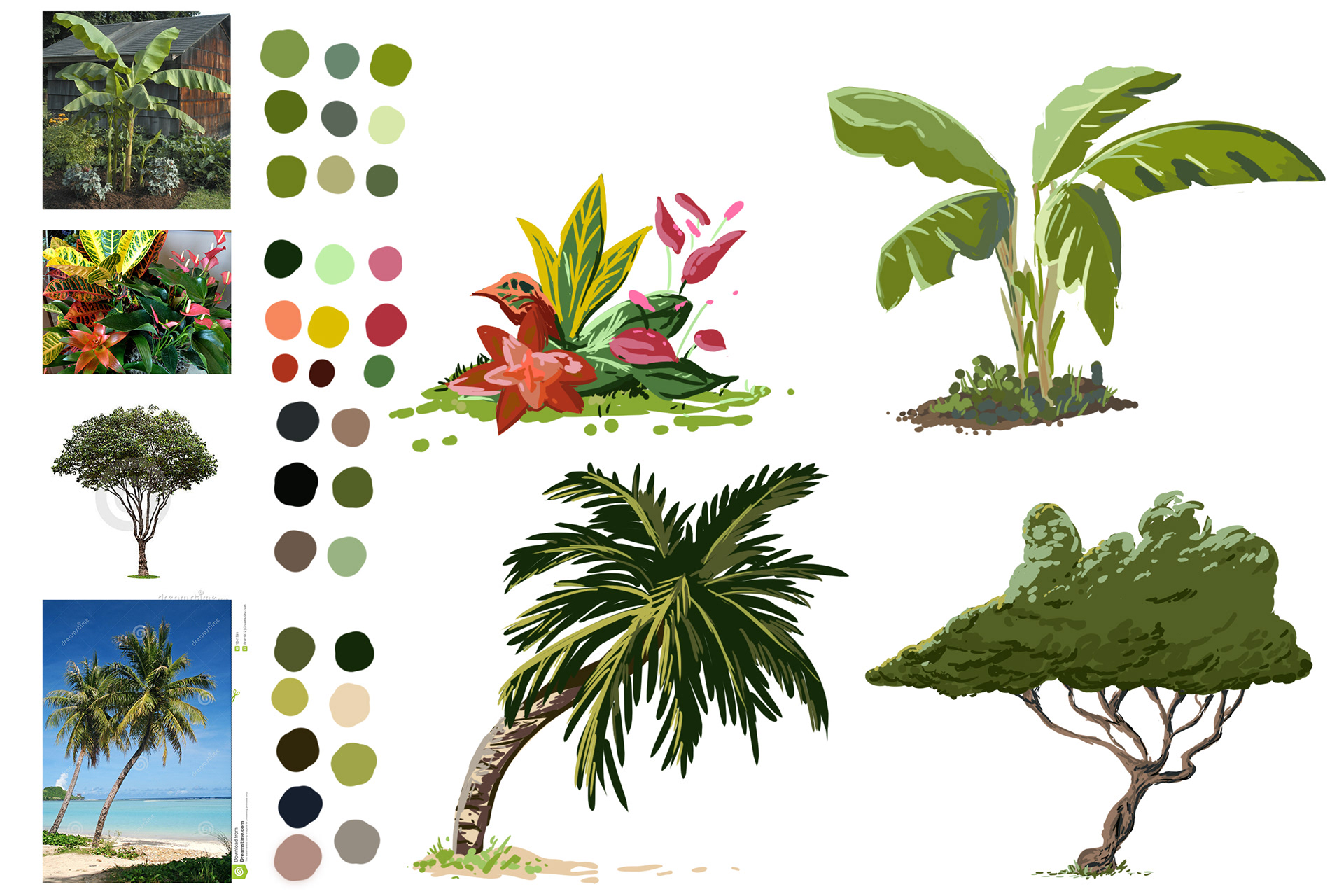 Final Conceptual in-Game shots